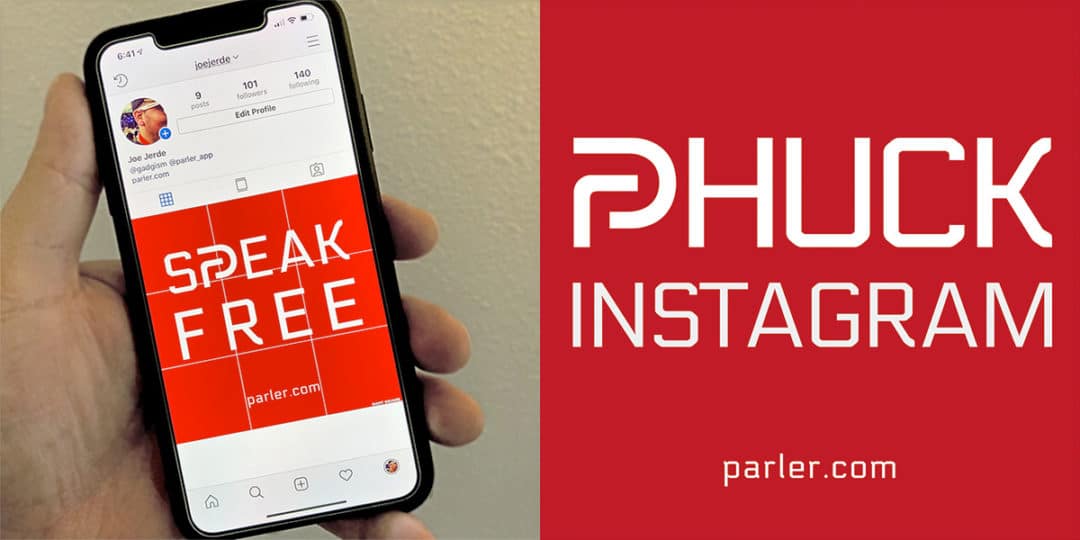 Instagram and Facebook are continuing to ramp up censorship toward conservatives more than ever. Recently, memes have been the latest target of censorship, and there is no end in sight as to how far the left will go to silence our voices.
So, before you get yourself banned, you have the opportunity to leave the platform with style and influence. Using Instagram's multi-picture layout on your profile page, you can broadcast your support for your favorite free speech alternative, Parler.com, for all your followers to see!
Here is how:
Go to this Dropbox folder. Select and download the Parler image you'd like to use.
Download and install the "Giant Square" app for iTunes or Google Play.
Use the Giant Square app to split up the Parler image into 9 equal square images (It's easier to save the split photo to your device's camera roll and then post to Instagram manually).
Now open the Instagram app and start posting each photo one at a time until you've completed the entire image. There are nine photos in all, and you will start with the bottom left image, going right to left, bottom to top.
That's it! As an added bonus, leave a comment and hashtags on each photo when posting, and add your parler.com link in your profile bio.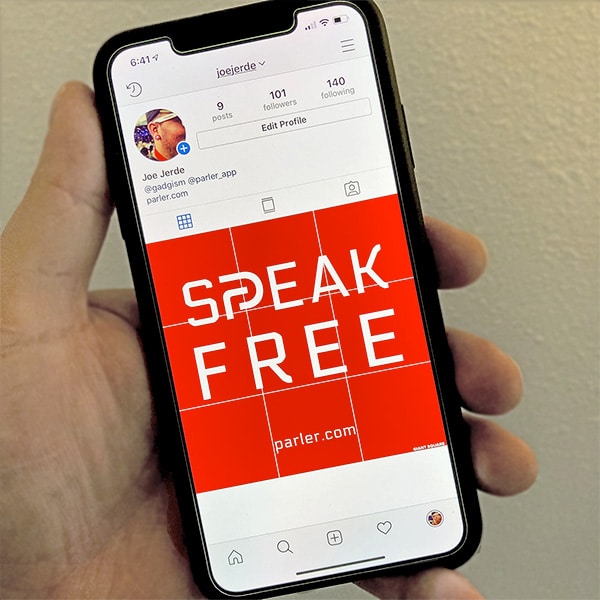 If you have an idea for a phrase you'd like to see made into a Parler pic, let us know in the comments!