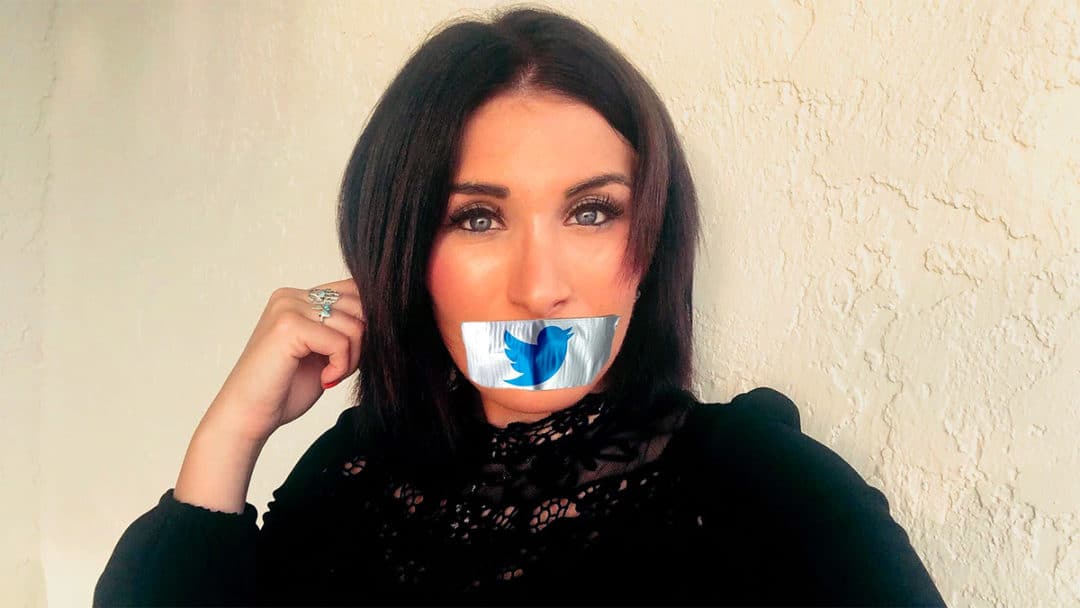 Conservative investigative journalist, Laura Loomer, has called for a 48 hour social media blackout to protest censorship, starting Feb 18th at midnight.
The blackout is directed toward the censorship coming from large social media sites such as Facebook, Twitter, and Instagram. Loomer has personally experienced online censorship herself, being permanently banned by Twitter, GoFundMe, and Paypal.
Loomer was banned for a tweet she posted calling out the hypocrisy of Twitter using an image of U.S. Congresswoman, Ilhan Omar, to represent the rights of women, minorities, and LGBTQ. Ilhan is a Muslim woman who is pro Sharia Law, and is known to have extremist views against Jews and Israel.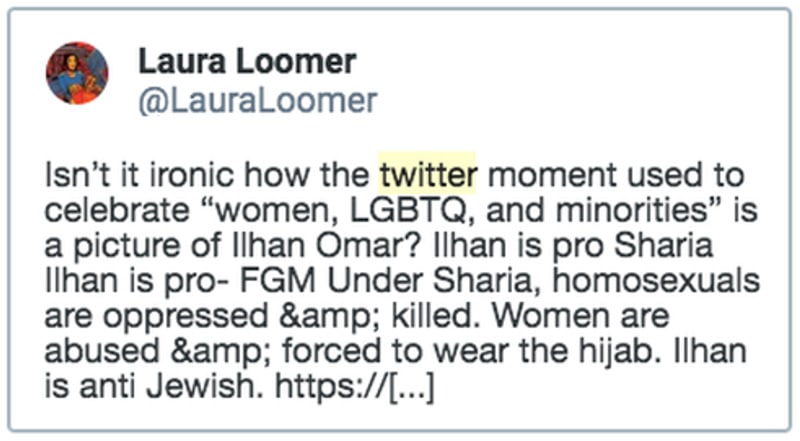 Online censorship isn't exclusive to social media sites. We recently reported that even Spotify has started to ban ads from conservative outlets such as PragerU.
After the blackout ends on Feb 20th at midnight, Loomer plans to hold a protest outside the Twitter Headquarters in NYC from 8am to 1pm.
I am logging off of social media for 48 hours to protest social media censorship of Conservatives. On November 21, 2018, I was permanently banned on Twitter. #48Dark starts tonight 2/18/19 00:00 midnight. Remember to save your password so you can log back in 00:00 midnight 2/20/19! Social media bias is out of control. Everyday, liberals in Silicon Valley are silencing and censoring Conservatives on social media platforms. Enough is enough! I am not going to stand for this! I hope to see you at Twitter on Feb. 20th at the #StopTheBias protest. Join me on Feb. 20, 2019 from 8am to 1pm at Twitter HQ 249 W 17th St NY, NY 10011 to protest against political social media bias and censorship by Big tech tyrants. #StopTheBias #PresidentsDay

Posted by Laura Loomer on Sunday, February 17, 2019
We here at Gadgism will be supporting Laura in her fight against censorship. We've already quit visiting or interacting with Twitter. Our only interaction at this point is to share our articles to our Twitter account page via our website.
Those of you on the Parler social media platform, feel free to spend your time with us on Parler. If you don't have the Parler app yet, download it here.