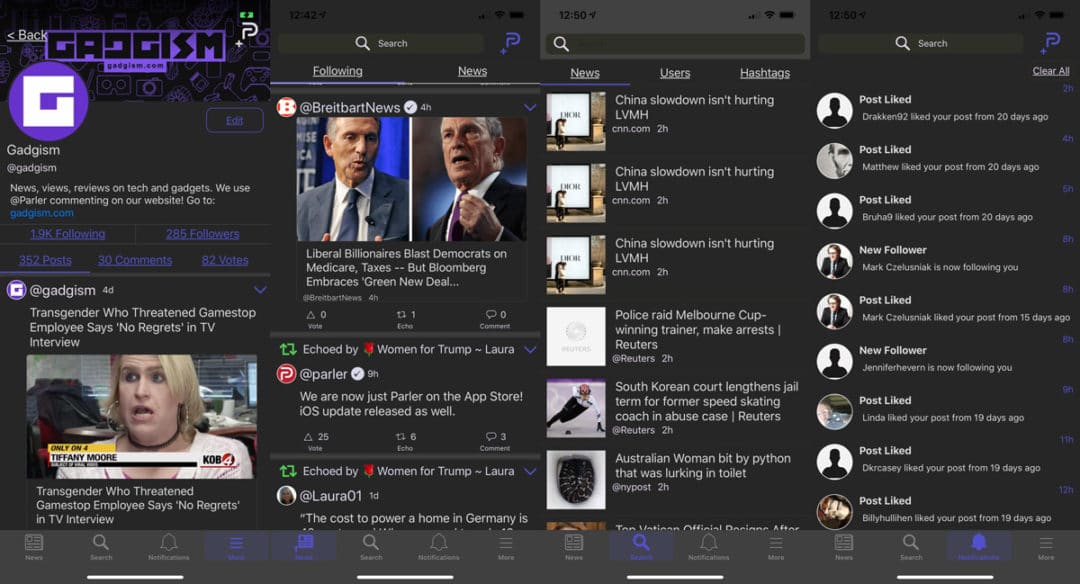 Parler has just released an app update for iOS that includes the highly requested 'dark mode.'
The Parler social media platform has been surging in popularity in the last couple months as users continue to look for alternatives to the over-censorship of platforms like Twitter and Facebook.
As the platform expands, they are releasing highly sought after features that users are accustomed to on other social media networks. Last week they launched their desktop beta website, and today they've officially released the new 'dark mode' for the app.
Currently dark mode is only available for iOS, however, we reached out to Parler and they said that, "it is planned for Android." So hang tight Android users as I'm sure it's coming very soon.
To activate dark mode for Parler, simply go to Settings… Accessibility… and enable "Dark Mode."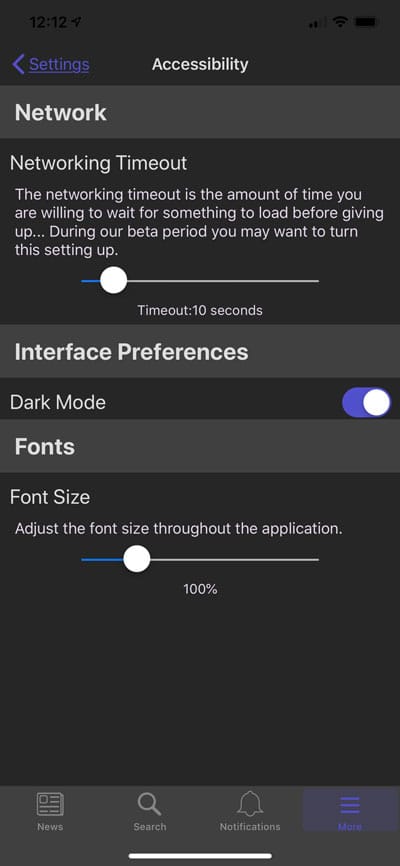 In addition to dark mode, here are the recent changelogs for iOS and Android…
iOS Version 1.3.4:
– Dark Mode Added
– Additional Accessibility settings added
– Improvements to the content moderation page
– Profile page media tab replaced with comments
– General bug fixes
Android Version 1.0.10:
– Feed now remains in place after returning from viewing a link or article
– Improved Comments section with link previews enabled
– User profile enhancements
– Improved User profile access from user profile images on feeds and comments
– Stability improvements
Other requested features like private messaging and the ability to embed posts are in the works as well. Parler is growing fast, and the dev team has ramped up their operations to accommodate the new users.
You can download Parler for iOS, for Android, or sign up via the full website at Parler.com.
Don't forget to follow us on Parler @Gadgism and leave a comment below on how you like the new look!