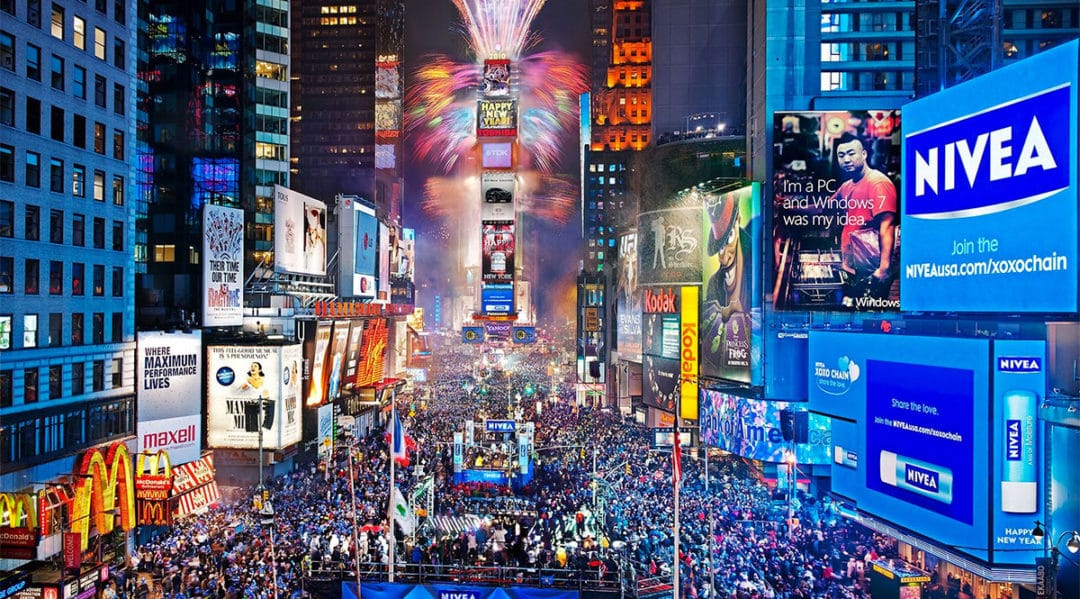 In an attempt to boast security, NYPD plans to use a drone to monitor the heavy crowds of people in Times Square this New Year's Eve.
With an estimated two million people to visit Times Square for this New Year's Eve celebration, the New York Police Department plans for the first time to use a specialized drone to help watch over the crowd.
The Deputy Commissioner of Intelligence and Counterterrorism, John Miller, stated: "That's going to give us a visual aid and the flexibility of being able to move a camera to a certain spot with great rapidity through a tremendous crowd."
As reported by Business Insider, NYPD's Chief of Department stated that the drone will be tethered to a nearby building and flown in a cordoned-off area for safety purposes. So if you are part of the celebration tonight, no need to worry about getting knocked unconscious from a falling drone.
The drone will also serve to monitor the skies using "counter drone technology" for other drones that may be illegally flying in the area. My guess is that the drone's camera will be able to help track the location of the person flying the unauthorized drone.