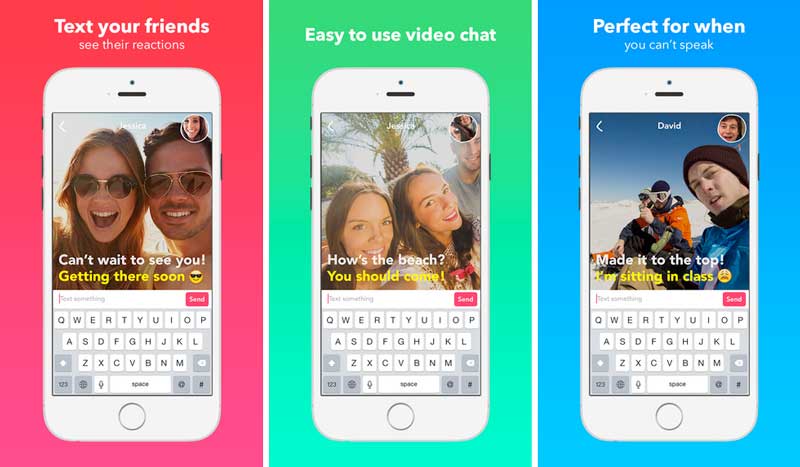 Yahoo has just launched a their new Livetext Video Messenger app for Android and iOS. The app is a fresh take on mobile messaging and differs from the original Yahoo Messenger.
When you first open the app you'll be shown a list of friends who are already on the service. If they do not have a profile you'll be invited to add new friends by accessing your devices' phone book. Tap on a contact and you'll see a message field underneath a video screen. Once you start typing and submit a message, they'll be invited to join the chat with you as you see them live stream. The difference is, you won't be able to hear anything they say. So you must either use body language, or text to communicate.
"It's actually the audio that makes it a very different for all-consuming forms of communication…" – Adam Cahan, Yahoo SVP of mobile and emerging products
Their idea is that it's the audio that can disrupt communication, so by removing it, it forces the user to listen to the other sides' response before replying back again. One other major benefit to the app is that you can open it anywhere: in a loud concert, in class, in a meeting. Also, when you done with a chat, nothing gets saved or shared.
While the app is essentially no different than texting, the main difference is that you know the user is there with you reading it. So you get a different feel to the communication.