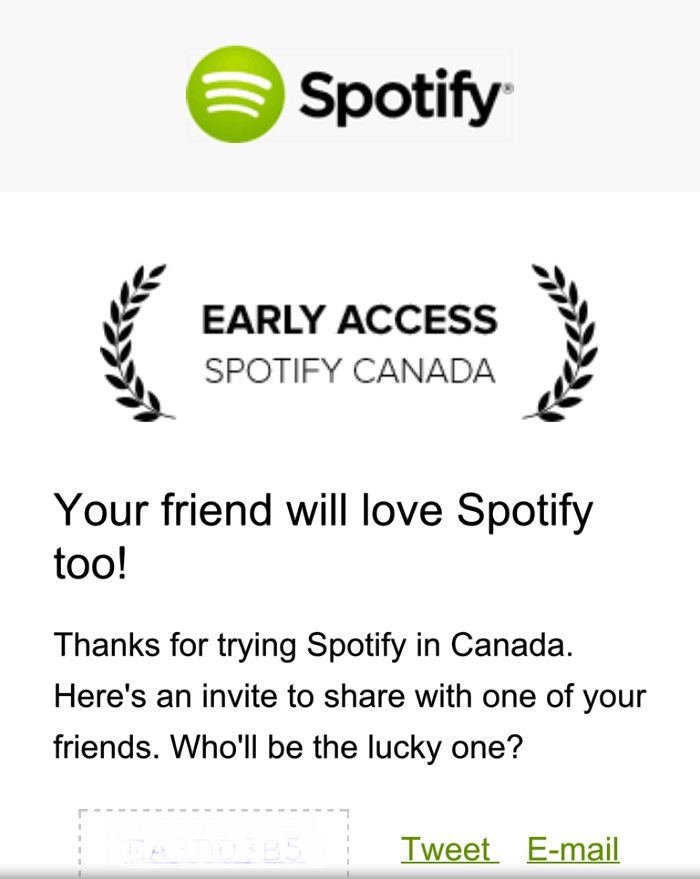 Last month, Spotify, the renowned (and free!) music streaming service announced it would be coming soon to Canada. Well, soon is apparently today, as we just received notice to install Spotify and try it out.
Not everyone will be able to download Spotify today, as today's launch only went to those who joined the pre-launch invite list. Many of you who did sign up are likely still waiting on their activation codes. Lucky for us, our code came in and we promptly downloaded the streaming service.
Spotify, being semi-exclusive and new to the nation, isn't fully equipped with many of its best features, like its social media components, but the system is pretty slick, even as it is now. You can do all the basics (create a playlist, etc.) along with other, more Spotify-specific features. Spotify outside of Canada isn't exclusive, as they have 40 million users and 10 million paid subscribers worldwide.
Emails also mentioned that pre-launch users will be able to try the service for free for 30 days.