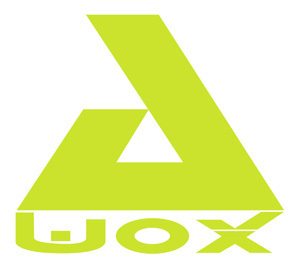 French smart home company  AwoX is bringing its new line of Striim and Smart Bluetooth and Wi-Fi-enabled LED light bulbs in Canada, exclusively through Erikson Consumer. We first heard of this heard news of this during the Canadian Wireless Trade Show in October, and were glad to hear to hear the official news last week of AwoX expansion into Canada.
Set for availability this month, there will be white or coloured LED light bulbs, each of which can be controlled by a remote control or a smartphone. Some models not only change colour but also include a built in speaker so users can listen to music from one or more lamps and connect seamlessly to a Bluetooth or Wi-Fi-enabled music player.
"We are excited to partner with AwoX and bring this line to Canada," says Wayne Mayall, Director of Erikson Consumer Multimedia. "Combining audio with smart lighting is an innovative and unique solution that offers endless possibilities for application. Not only are these products great for consumers, there's big opportunity for commercial use as well."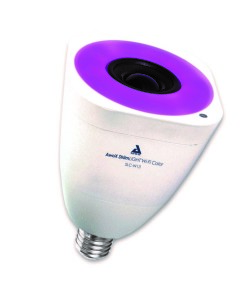 The Awox StriimLIGHT and StriimLIGHT Color are Bluetooth-enabled LED lights with built-in speakers, boasting 10 and 13 watts of audio output, respectively. The StriimLIGHT features an 8-watt energy-saving, dimmable LED bulb controlled exclusively by the included remote control, while the colour version is also compatible with the SmartCONTROL mobile app to adjust lighting and colour (a free download on Google Play and Apple's App Store).
Providing up to 16 million different colour combinations (including white), the StriimLIGHT Color uses a 7-watt energy-saving LED bulb. Wi-Fi versions of both bulbs will be available; the white LED bulb is available now, while the coloured LED bulb is launching in February 2015.
Several bulbs can be synced together to provide sound throughout the home. They also act as range extenders for home Wi-Fi networks.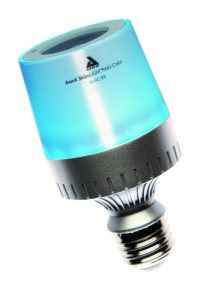 The StriimLIGHT mini and StriimLIGHT mini Color are more compact versions featuring 3-watt LED bulbs and 2-watts of audio output. Both include a remote that controls lighting and sound, while the colour version can also be controlled via the SmartCONTROL mobile app.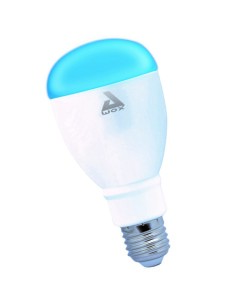 The SmartLIGHT and SmartLIGHT Color are Bluetooth-enabled LED lights with a 7-watt and 9-watt LED bulb. With over a 20,000-hour lifespan, these energy-saving lights use an E26 socket that fits into most conventional lamps. Both can be controlled via the SmartCONTROL mobile app; the white LED version allows you to customize the warmth and brightness of the light and the colour version lets you choose from 16 million colour combinations (including white).
"We are very excited to be introducing the AwoX line of hybrid lighting products to the Canadian marketplace and distributed by Erikson Consumer," says Steve Bernstein, Director of North American Sales for AwoX Inc. "Erikson Consumer has a large footprint in Canada, and its background and reputation in the Canadian consumer electronics industry makes the company a perfect fit for AwoX Inc."
Pricing ranges from $36.99 for the SmartLIGHT white Bluetooth-enabled LED light bulb, up to $179.99 for the StriimLIGHT Color Wifi LED light bulb (available February 2015).