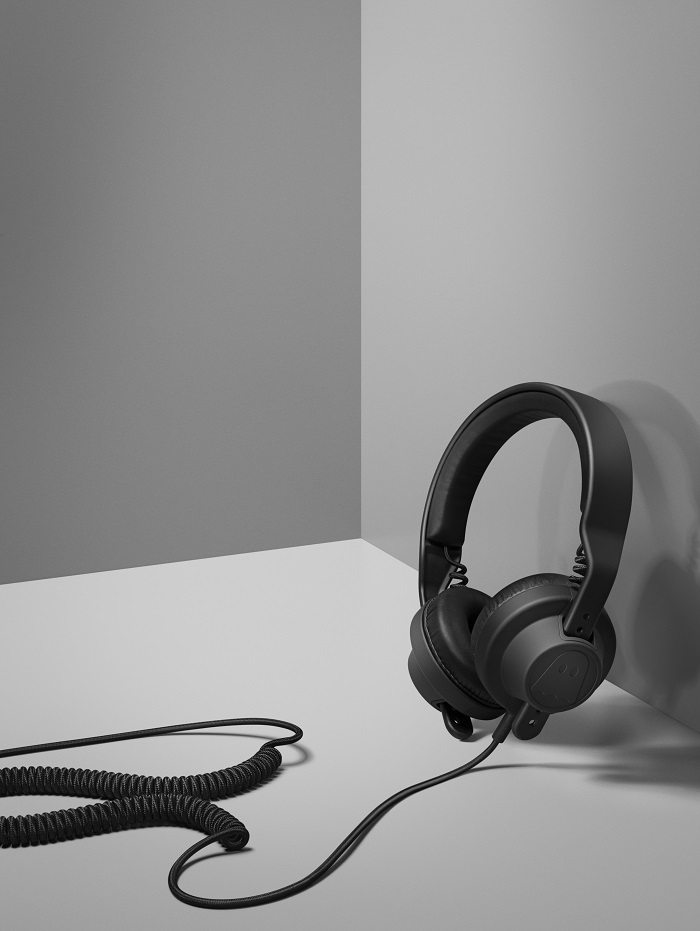 World-renowned Danish audio design company AIAIAI have announced today the launch of their TMA-1 Ghostly Edition Headphones, in partnership with Ghostly International, an American record label and art company.
This isn't simply a re-hash of the original TMA-1s, but rather a wholly new experience, with custom driver/cup pairing with fine grade Morocco leather on-ear cushions, bringing a new signature sound as well as a sturdy woven black cable.
 The Ghostly Store actually debuted the original TMA-1 in the US, so this ongoing partnership was simply the natural next step.
Some of the key features you'll find in the TMA-1 Ghostly Edition headphones include:
TITANIUM HIGH PERFORMANCE DRIVERS
The tma-1 offers dynamic 40mm closed titanium drivers for clear and accurate sound in all frequencies.
CABLE LOCK
You can choose to lock the cable to the TMA-1, to make sure it doesn't get pulled out while playing.
PLUG CONVERTER
An extra plug that lets you change from 3.5 mm plug size to the larger 6.3 mm is included.
ADJUSTABLE CUPS
You can easily change the position of the cups to make the headphones fit perfectly.
You can pre-order the TMA-1 Ghostly Edition Headphones for $250 USD via AIAIAI or Ghostly Store, with an expected ship date of December 8th.