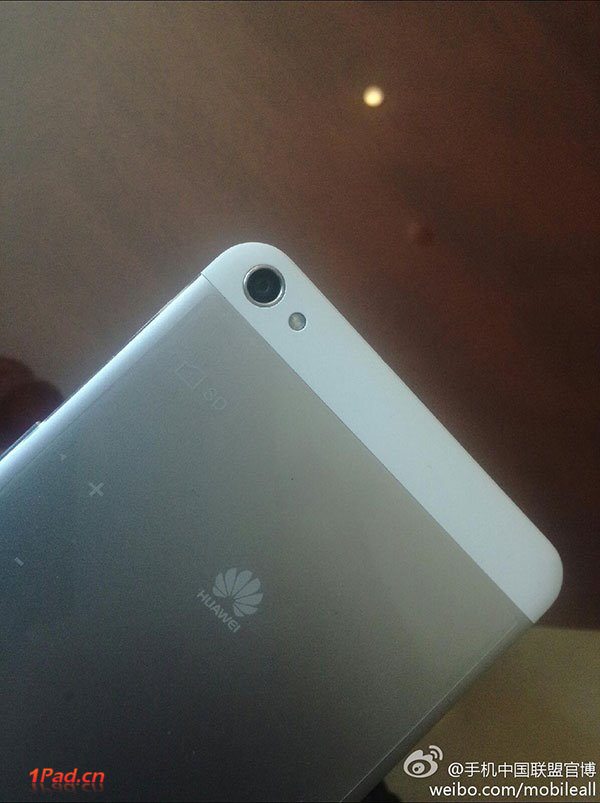 Huawei might be one of the hardest smartphone manufacturer names to pronounce. Today, images of their upcoming 7-inch MediaPad X1 tablet/phablet have leaked online, just days before MWC.
Although there is no official announcement of this product being revealed at Mobile World Congress later this week, these leaked images are a strong indication that we might be seeing this phablet getting some press time later throughout the week.
The MediaPad X1 is a 7-inch tablet with included support for phone calls. This is an overall slim and lightweight device, with a thickness of only 7.5mm, and weighing just shy of 240g. Hardware wise ,the MediaPad X1 has 1920 × 1200 resolution (323 PPI), a 1.6GHz Hass V9R1 quad-core processor , 2 GB RAM, 16/32GB internal storage, 1.3-megapixel front camera and a built-in 6000 mAh battery.
The MediaPad X1 also seems to be sporting Samsung-like smart cover case, which we could be seeing as a more common accessory from several manufacturers in upcoming product launches.
Source: 1Pad.cn (via MobileSyrup)