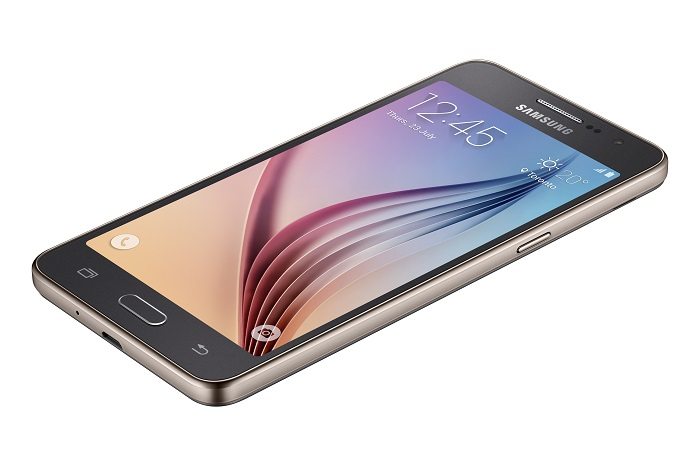 Today, Samsung Canada officially launched the Galaxy Grand Prime, a well-balanced smartphone perfect for stylish Canadians looking for a device that's powerful and affordable. Blending design, performance and essential Galaxy features, the Grand Prime has a stunning 5" display that offers Canadians an ideal screen to create, capture and consume their favorite summer memories. Plus, its quad-core processor delivers fast results for easy multi-tasking, making the Grand Prime the perfect smartphone giving consumers what they want, when they want it.
Stay Stylish on the Go – At 8.6 mm thin and equipped with a modern metallic finish and refined edges, the Grand Prime is slim and trim and stylish.
Get Everyone in the Shot – The Grand Prime features a high-res, 5 MP front camera with an ultra-wide viewing angle, bringing more friends, smiles and scenery into every selfie. Coupled with a rear-facing 8 MP camera with LED flash, the Grand Prime turns all photos into share-worthy memories.
Where Beauty Meets Power – Well-balanced performance starts with a 5″ display for viewing videos, photos and more. Coupled with a quad-core processor and a 2,600 mAh battery, the Grand Prime keeps Canadians going all day.
Get Closer to the Summer's Hottest Bands and Artists – For a limited time, with the purchase of a Galaxy Grand Prime, music fans will get 3 months free when they subscribe to Google Play Music. Enjoy more than 30 million songs and curated playlists and radio stations customized for a moment, mood or activity, ad-free. Users can add up to 50,000 of their own songs from their personal music collection as well as download any song, album, or playlist so they can listen even when not connected.
Availability
The Samsung Galaxy Grand Prime will come in Grey and will be available at select retailers in Canada starting July 23rd.