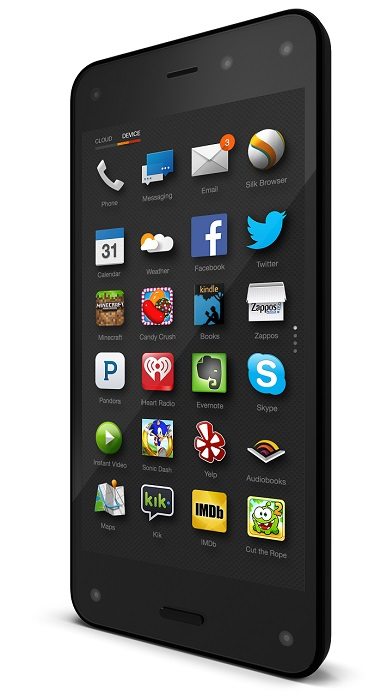 Amazon may be regretting the name of it's first smartphone handset, as the Amazon Fire Phone is experiencing now what many will call a "fire sale".
Amazon late Tuesday night cut the price of its smartphone to $199 for the 32GB version unlocked and off-contract. The phone will continue to come with a free year of Amazon's Prime service, traditionally $99 a year, that offers access to a variety of the company's premium features including free two-day shipping and access to its Amazon Instant Video streaming service.
The bundle of the Prime service with the Fire Phone makes for an interesting offer for those who haven't signed up for Amazon's Prime service or are considering doing so in time for the holiday shopping season as the extra $100 gets you an unlocked smartphone (albeit, one that is far from perfect) that's not tethered to a new two-year contract in addition to all the benefits of Prime.
.
The Fire Phone features a 4.7" IPS LCD HD display, quad-core 2.2GHz processor, Adreno 330 graphics processor, 2GB of RAM. a 13MP rear-facing camera, and four front-facing cameras.
Amazon admitted in its latest earning report that the Fire Phone was poorly marketed and price too high. As Amazon plans to release a 2nd version of this smartphone, it'll probably be more profitable for them to release t their device in the same fashion that OnePlus did earlier this year, unlocked and without carrier involvement.
Let us know if this "Fire Sale" will bring you to the Darkside, and make you finally purchase an Amazon Fire Phone smartphone.