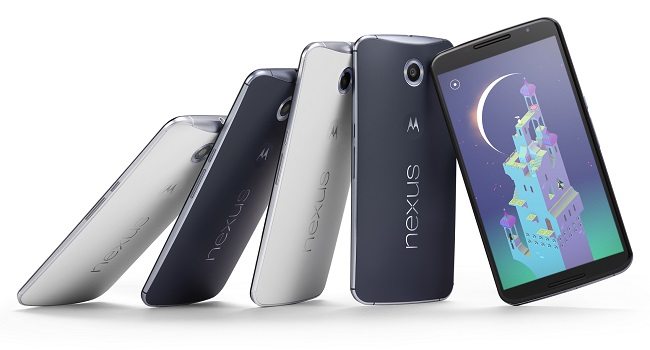 The Nexus 6 is now available in Canada from a select few carriers. We've received confirmation of availability from Bell, Rogers and Videotron, with all carriers confirming that stock will be limited for the first two weeks. The device costs $299 on a 2-year contract and $749 no-term, which is in line with prices found on Play Store.
Due to the French Canadian language bug found in Lollipop, TELUS has delayed their lunch until a fix has been issued by Google.
 "Due to a bug with the existing version of the French language Android 5.0 Lollipop operating system, TELUS will be delaying its Nexus 6 in-store and online launch dates to mid-December. Our number one priority is ensure we do our due diligence to ensure our customers have the best possible experience with their new Nexus 6 regardless of what language they choose."
Videotron, a regional carrier with a predominantly French Canadian demographic, provided a workaround for their subscribers instead of delaying the device..
"Nexus handsets running on Android Lollipop may, in some cases, encounter display problems when the selected language is Canadian French. We have informed our customers of a workaround that makes it possible to use the device normally in French. We are working with Motorola and Google to come up with a permanent solution as quickly as possible. In the meantime, our sales reps are able to support customers who are purchasing the new Nexus 6 and allow them to take full advantage of the device without affecting in any way the customer experience.

In view of the popularity of the latest Nexus, the existence of a workaround for Android Lollipop-powered devices, and an imminent solution to the problem, Videotron decided not to make its customers wait. We will continue taking customers' needs into account and supporting them in their purchase decisions. We are selling the Nexus 6 in-store only in order to be able to offer customers the best possible support."
The Nexus 6 will also ship unlocked on all carriers. Rogers has touted the Nexus 6 as the "first LTE-Advanced enabled device on the market in Canada," a technology the company enabled a few weeks ago.
Let us know if you've been able to pick up a Nexus 6 from your carrier's local store, and how you're enjoying the device so far!