If you happen to be hanging around London today or tomorrow then you might want to get down to Westfield in Shepherd's Bush. Westfield are hosting the Taiwan Excellence Showcase – a celebration of gadgets of all kinds – giving consumers a chance to check out the latest and most innovative products from Taiwan.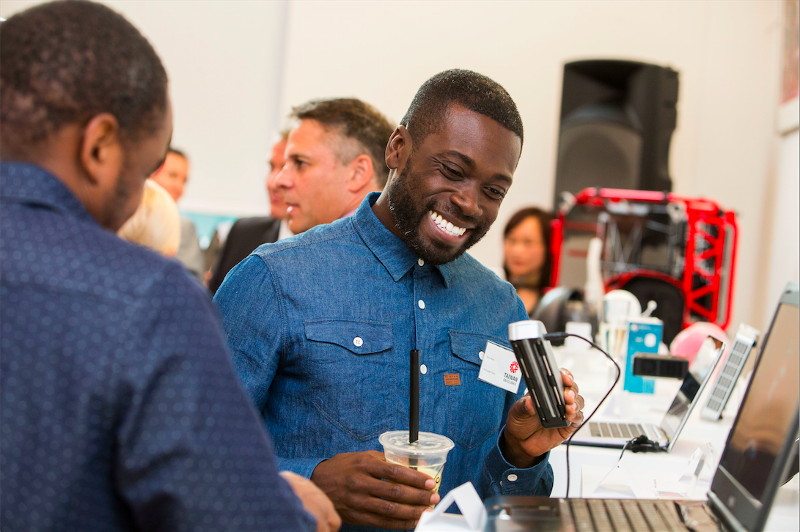 Ortis Deley from The Gadget Show and former Gadget Geeks presenter Tom Scott were on hand at the preview event in London's Mayfair last night to have a peek at what shoppers can expect to see at the showcase. Tom will be on hand for the opening ceremony at 6:30pm in the Central Atrium of Westfield Shopping Centre:
[quote_box_center]I'm delighted to be hosting the Taiwan Excellence Showcase. There are so many brilliantly designed and high quality products coming over from Taiwan, it's a privilege to bring them to Westfield shoppers in London.[/quote_box_center]
The ceremony will also see the Royal Philharmonic Concert Orchestra ditching their traditional British repertoire for a unique, one off, Taiwanese style performance created especially for the event.
Lots of great tech at the Taiwanese Excellence Showcase launch event, tonight. Fell in love with this. pic.twitter.com/eANkJWTphs

— Ortis Deley (@OrtisDeley) September 2, 2014
Shoppers will also have the chance to win amazing prizes including laptops and other top gadgets with interactive 'Mastermind' style competitions.
The Taiwan Excellence Showcase exhibition will be located in the Central Atrium of Westfield Shopping Centre, Shepherds Bush (Ariel Way, London W12 7GF) from 3 September to 7 September 2014.