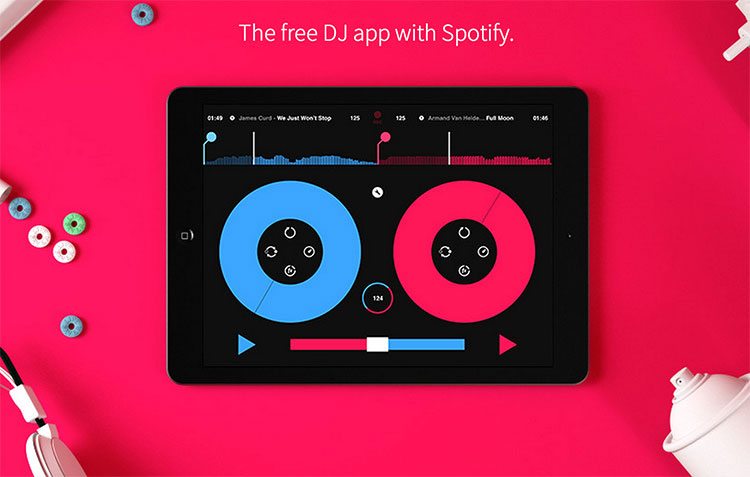 Months of effort and passion has been poured into the development of Pacemaker for iPad, the first DJ app with Spotify. With a design that is colorful, fun and easy to use, backed up by Pacemaker's powerful Mix Engine. It's the most elegant DJ experience you can possibly get on a tablet.
Pacemaker for iPad is a free app that comes with a basic set of filters and features with the option to buy effects and extended functionality in the In-App Store.
The app works perfectly with iTunes too, so you'll be able to use all of your saved tracks. But if you like to give Spotify a try, Pacemaker for iPad comes with a Free Trial of Spotify Premium.
Mix Everything on Pacemaker for iPad with iTunes and Spotify